An average Brisbane house will now set you back more than $1 million across 42 suburbs after a year of record growth saw property prices skyrocket more than $400,000 in some pockets.
The city's best performers – Norman Park, Indooroopilly and Camp Hill – saw jaw-dropping hikes in the median house price of up to 36 per cent in 12 months, the latest Domain House Price Report revealed, which in turn sent medians beyond seven figures in an historic change for the once sleepy Queensland capital.
A total of 13 suburbs are now in the million-dollar-plus club for the 12 months to September, that weren't in the club a year ago, with East Brisbane, Graceville and Carindale among them, with experts tipping more will join in the coming months off the back of soaring interstate migration.
An impressive 26.1 per cent rise in the blue-chip suburb of New Farm sent house prices hurtling to a record-smashing $2.075 million, the report revealed, which is the first time a Brisbane suburb has achieved a median above $2 million.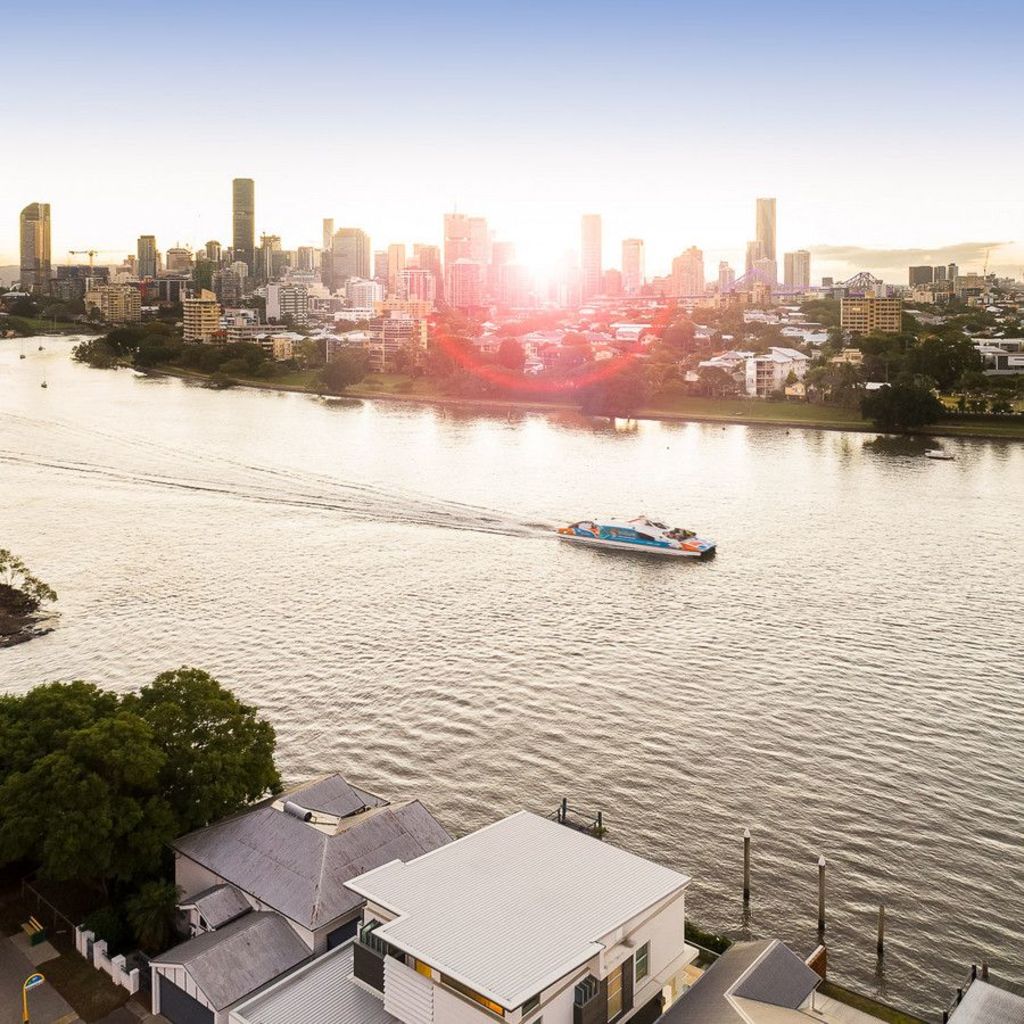 Norman Park – which topped the list for house price growth – saw the median climb 36.3 per cent to $1.24 million, with Indooroopilly collecting a 35.9 per cent lift to send the median house price to $1.277 million. The fast-booming suburb of Camp Hill secured third place with a rise of 34 per cent, which sent the median house price to $1.2 million.
For Camp Hill, it's a gargantuan hike that stunned even the biggest supporters of the eastern Brisbane pocket, said Place Estate Agents Bulimba partner Shane Hicks, with a blend of home improvements, competition from Sydney and Melbourne buyers and an A-plus location adding fuel to the suburb's price-rise fire.Brisbane suburbs now in the million-dollar club that weren't a year ago
Get the best property news and advice delivered straight to your inbox.
Become a member
| | | |
| --- | --- | --- |
| SUBURB | MEDIAN HOUSE PRICE | ANNUAL GROWTH |
| Indooroopilly | $1,277,500 | 35.9% |
| Norman Park | $1,240,000 | 36.3% |
| Camp Hill | $1,200,000 | 34.0% |
| Graceville | $1,180,000 | 29.5% |
| Sherwood | $1,155,000 | 18.5% |
| Red Hill | $1,111,000 | 24.9% |
| East Brisbane | $1,107,500 | 32.4% |
| Carindale | $1,100,000 | 23.6% |
| Coorparoo | $1,100,000 | 20.2% |
| Manly | $1,100,000 | 25.0% |
| Taringa | $1,100,000 | 25.0% |
| Yeronga | $1,092,750 | 13.8% |
| Gordon Park | $1,000,000 | 18.3% |
"We're seeing tradies at every second home here now … because sellers are value-adding knowing that they can't over-capitalise in this market … and it comes down to the confidence in the suburb," Mr Hicks said.
"It's also a big suburb and it covers a diverse area in price range and it's a place that interstate people have already noticed as it has good schools, good transport and it has good access to the north and south coasts. It ticks a lot of boxes.
"I wouldn't have had a single property in the past year that didn't have an interstate buyer or buyers registered and bidding and I've had up to four or five on the phone at once. Even if they haven't bought it, they've pushed up the price.
"For example, in 42 Lockyer Street, we had about 15 registered bidders at auction there [a few months ago] and all the locals stopped at $1.3 million and then buyers from Sydney and Melbourne competed until the Sydney bidder won it for $1.46 million.
"But this massive annual price rise, it crept on us … and we could see another uptick soon."
Camp Hill prestige builder David Vedelago of VED Property and Construction managed to snap up a 990-square-metre block in the heart of the pandemic before prices catapulted to record heights, and said the suburb's elevated location and accessibility had put it on the map and made it an incredible spot in which to pour property dollars.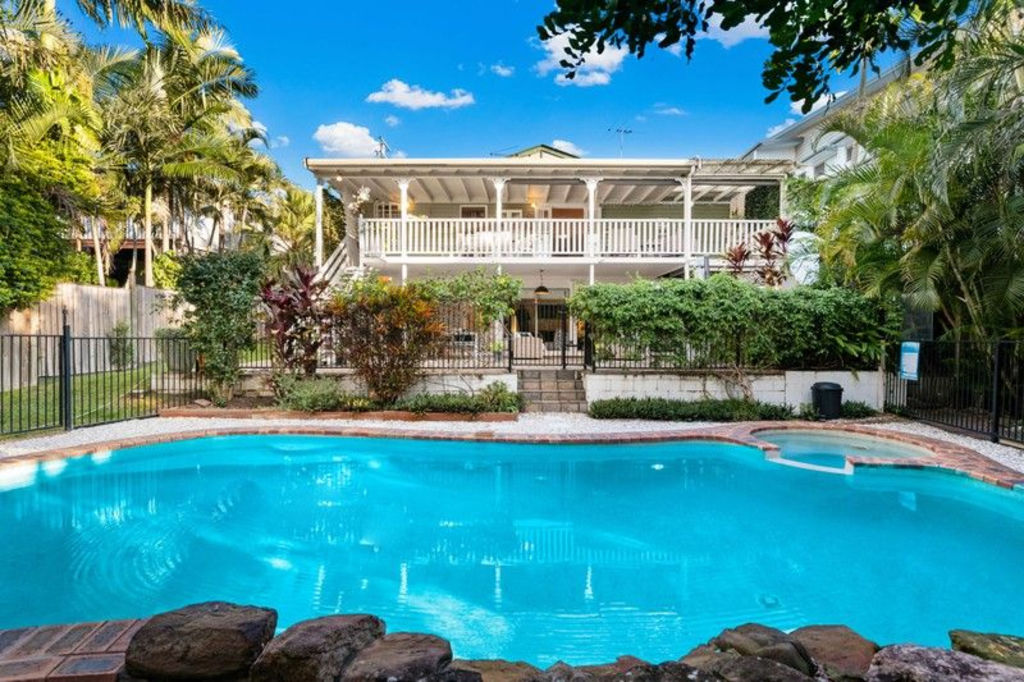 "I think we all feed off one another [in the building industry] and feed off the previous sales … but a while ago I just had this feeling that things were going to go up. I remember being at a barbecue with a couple of developers and we all came to the agreement that if people can't spend money on travel, they inherently want to keep spending money … and they'll spend it on property instead," Mr Vedelago said.
"But I never thought the market would grow as quickly as it did. But when it did, I thought the next obvious question would be when will it slow down and the reality is I can't see it slowing down any time soon."
Mr Vedelago is constructing two prestige homes – at 40 and 42 Brooks Street – on the now subdivided lot and plans to keep one to live in with the other – at number 40 – set to hit the market in late November just in time for an expected rush of interstate buyers.
According to the Domain report, the bulk of suburbs on the receiving end of significant price growth were centred on the prestigious east and western sectors of the city, with a handful of outer pockets, such as Manly, also jumping up to 25 per cent (which sent the median there to $1.1 million) to showcase a trend towards affordable, larger blocks further out from the pricey inner ring.
But despite affordability concerns driving some buyers further afield, it was the big-name suburbs oozing cafe culture that performed the best for Ray White Bulimba principal Brandon Wortley.
"We've actually sold nine properties recently that previously transacted within an 18-month maximum period and we calculated that not one of those properties had smaller than a 20 per cent uplift. In fact, the highest was annualised at 73 per cent and that was in Hawthorne," Mr Wortley said.44 Orchard Street, Hawthorne QLD 41714Beds1Bath2ParkingView listing
"It's at 44 Orchard Street and it sold for $1.01 million in February and we just resold it for $1.5 million and all the owners did was put a lick of paint on it externally.
"This tells us a couple of things, such as affordability is at a higher level because of interest rates coming down but also the perception of value. With Hawthorne, for example, the lifestyle on offer there is comparable to that of Double Bay in Sydney, but properties there cost about five times more. And locals are also seeing this value."
For units, St Lucia was the best performer – the Domain report showed – after a 31.8 per cent annual rise sent the median unit price to $583,000.
Highgate Hill was second after a gargantuan 27.4 per cent increase to $755,000 (making it the most expensive suburb in which to buy a unit) in a move Ray White South Brisbane principal Luke Croft said was largely fuelled by first-home buyers dipping into the bank of mum and dad.
"It's the perfect real estate storm, with record low interest rates and no international travel and a lot of young couples who would probably go on their expensive overseas holiday are buying units instead and their parents are helping them," Mr Croft said.
"But all eyes are on property in general and especially in Brisbane – it's a shining star."
While the majority of house prices across Greater Brisbane suburbs and a majority of unit prices collected substantial growth over the year, the city's worst performers for units included Kallangur, where the median price plummeted 15.7 per cent to $312,000 and Oxley, where a 14.5 per cent dive sent the unit median to $420,000.
In houses, the worst-performing suburb was Taigum in the city's north, where prices dropped 9.3 per cent to $440,000.